Top picks in
Baby & Toddler
Bedding
By Nancy Straughan
If you want to refresh your little one's bedroom this season purchasing some new bedding is a great place to start. You just can't beat a gorgeously cosy bed made up with cute blankets and soft toys.
Choosing bedding for young children can be quite tricky, safety is incredibly important but knowing where to find well-designed attractive bedding is also hard. I have put together a great selection of different brands from budget friendly to something a little bit more special. All of them will keep your little one safe and warm as well as adding a touch of something really beautiful to their bedroom. We hope you enjoy this round up of Nannycare's favourite bedding brands.
Best budget buy
Marks & Spencer Constellation Bedding
From £8.50 this celestial bedding from Marks and Spencer set is a wonderful budget option for toddlers. The space design is sure to be a hit with children who love the stars and as it also has a gender neutral colour pallet it's perfect for most bedrooms.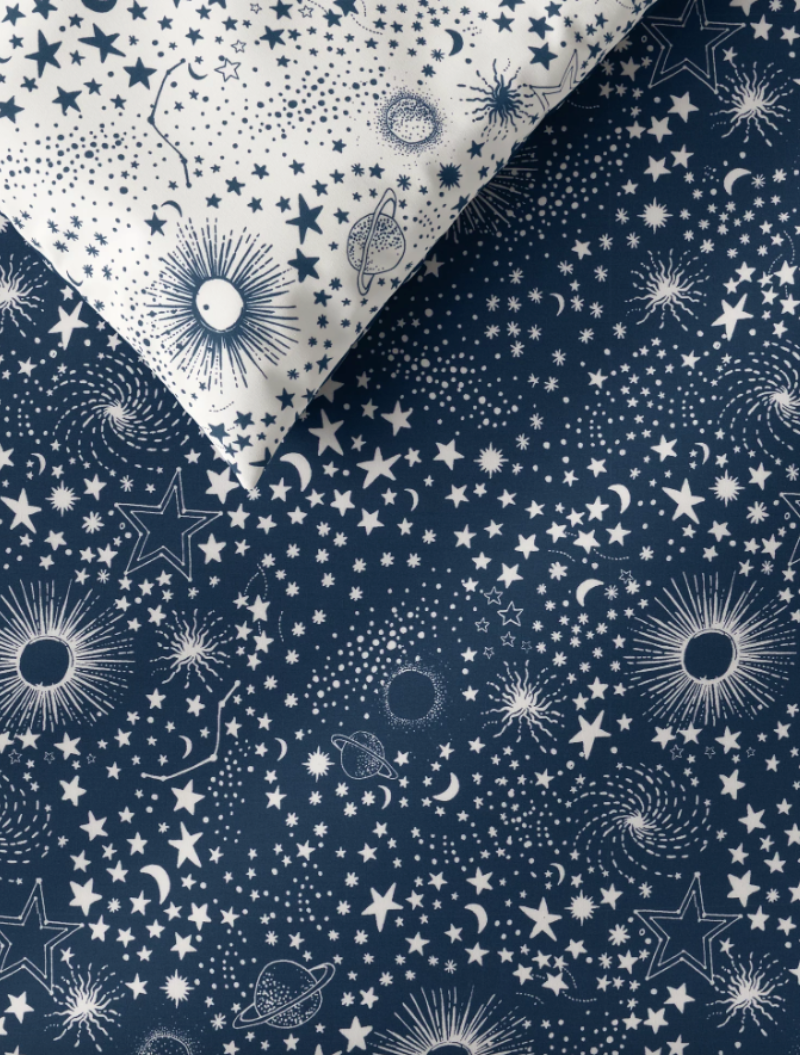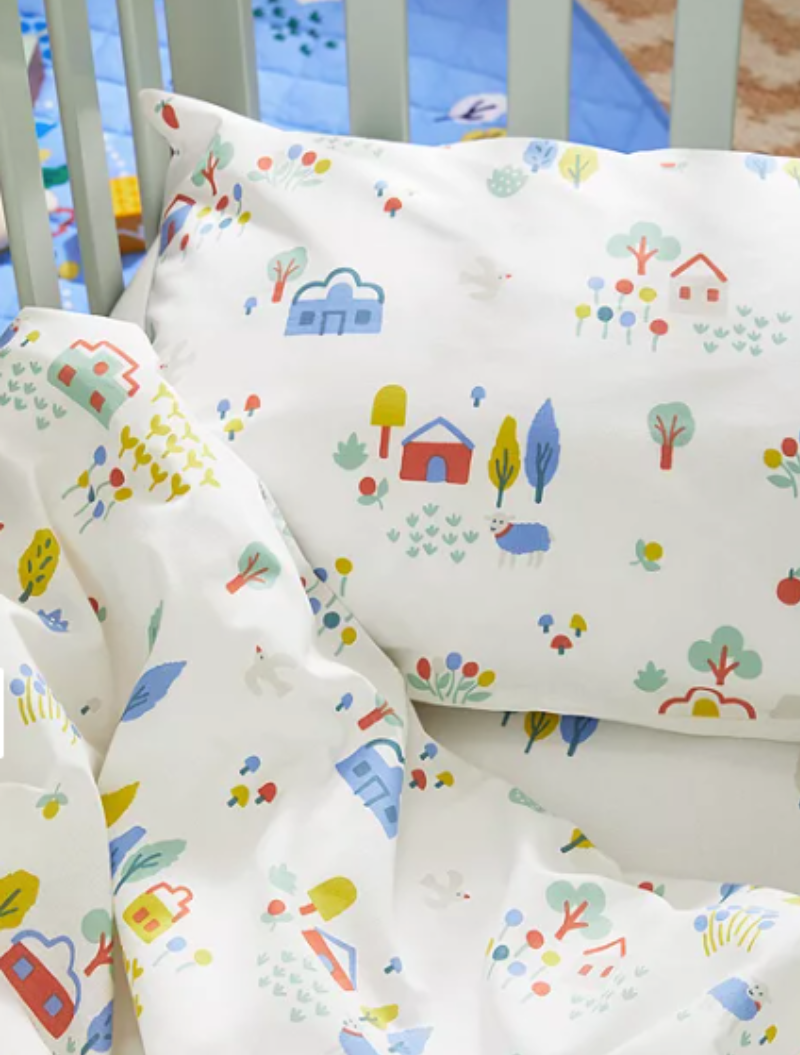 For colourful rooms
Something for you if you love a pop of colour and fun. John Lewis' ANYDAY range is another fantastic budget option and I love the town print that they have created for this bedding, sure to be a top hit with toddlers!
Sustainable buy
Kabode produce fun and sustainable bedding for babies and toddlers. They only use organic cotton and bamboo and also donate regularly to charities. Kabode is a proud member of 1% For The Planet. This means that 1% of their annual sales is donated to environmental nonprofit organisations.
Liberty print
If you're looking for something truly special and luxurious Coco and Wolf make the most beautiful Liberty print bedding for babies and young children. Adelejda bedding is a favourite of mine as it features so many gorgeous colours which could be matched to lots of bedrooms.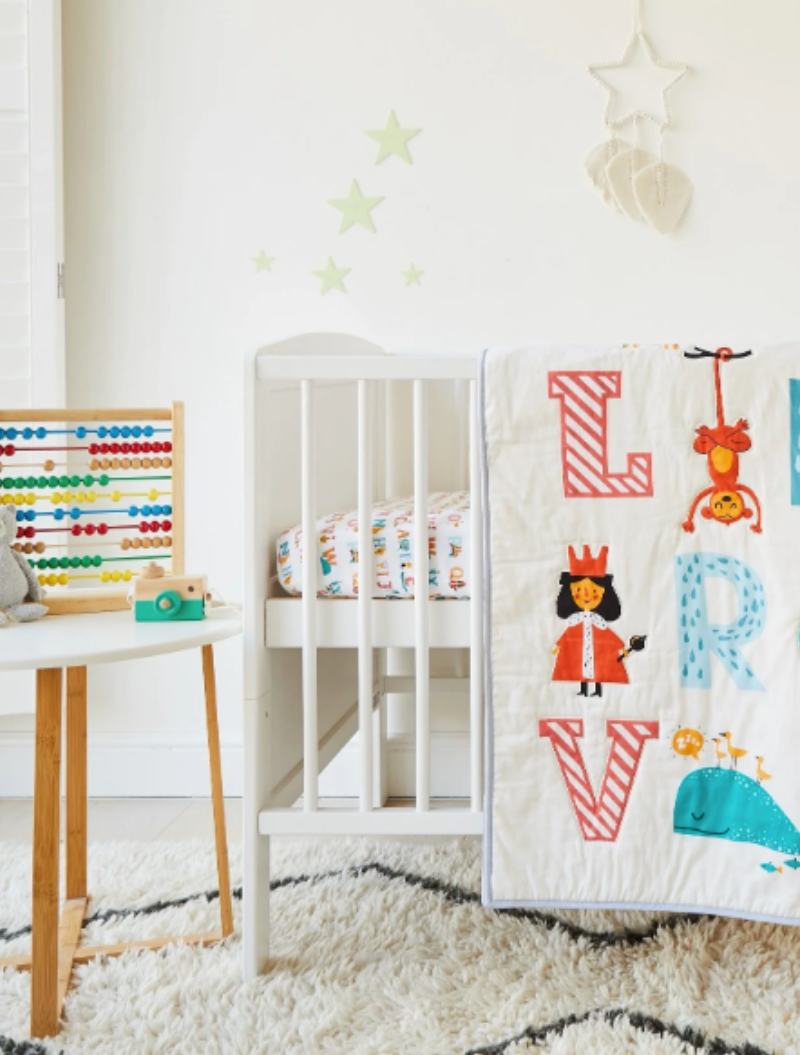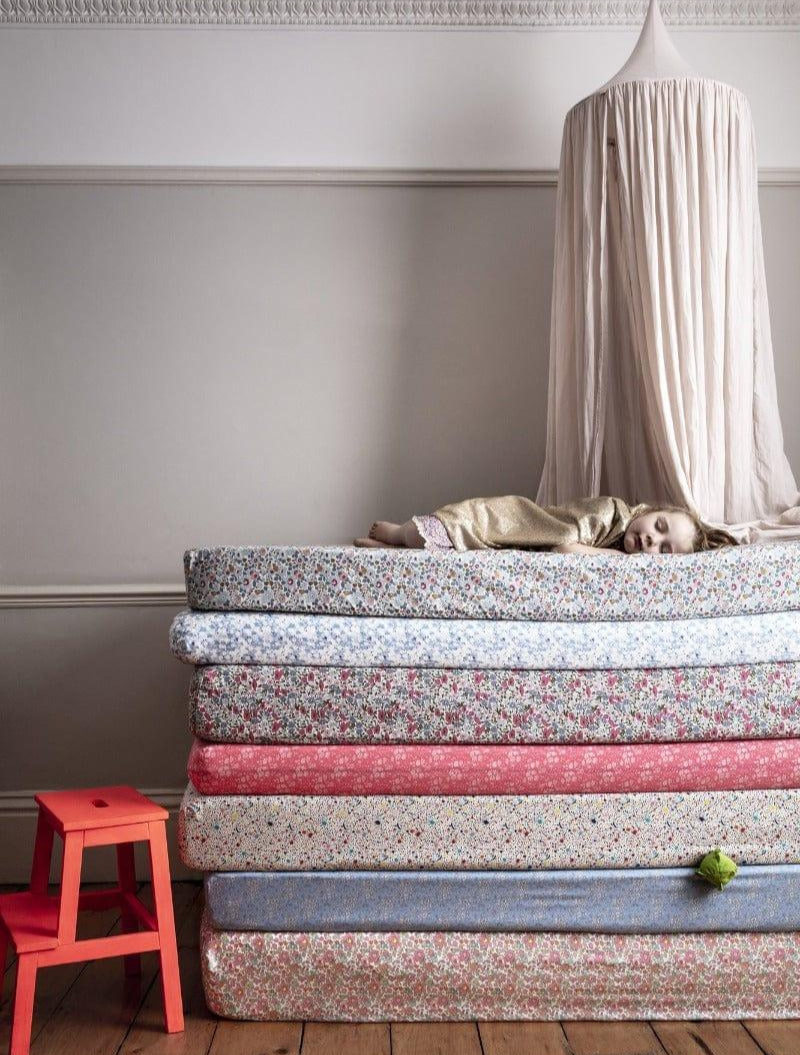 Heirloom style
Pottery Barn Kids - Sleepy Sheet
Pottery Barn Kids create a huge selection of babies and children's bedding. They always have a great choice of gender neutral pieces and this blanket particular has an heirloom quality to it. I love the appliqué details on the sheep which would be very poplar with young children.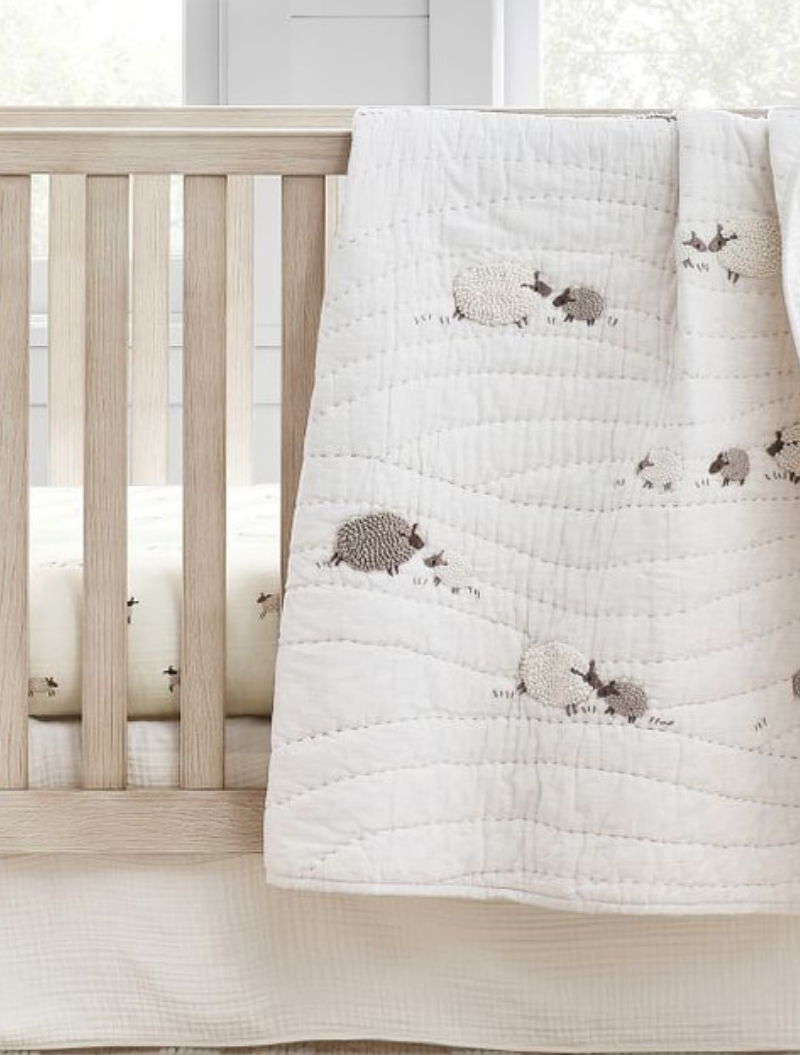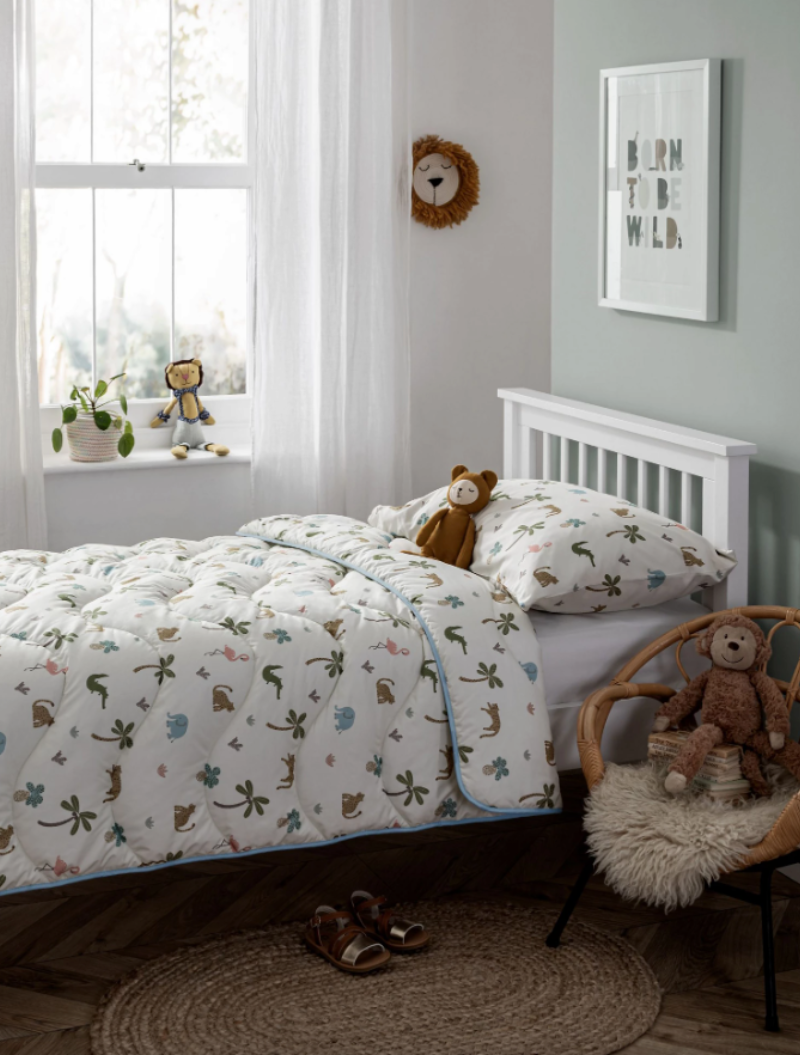 Easy to wash set
Marks & Spencer has practicality in mind with this all in one duvet set. The quilted duvet can be popped in the wash as it is filled with smart filling that won't lose its shape in the washing machine. I also love the design, it's fun without being too in your face.
Classic and pretty
Avery Row design really stunning prints, most of which are gender neutral. They also create a range of accessories and many other products like this soft cotton blanket, so you can match your children's bedding to other items in their room for a really considered look.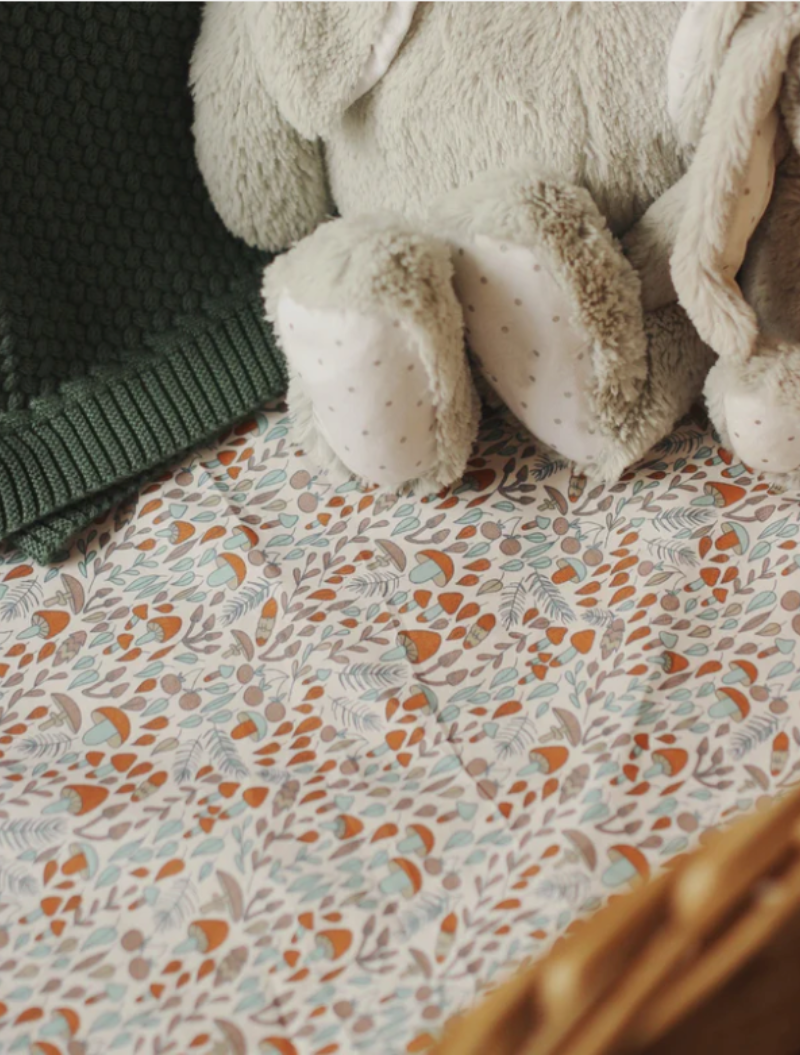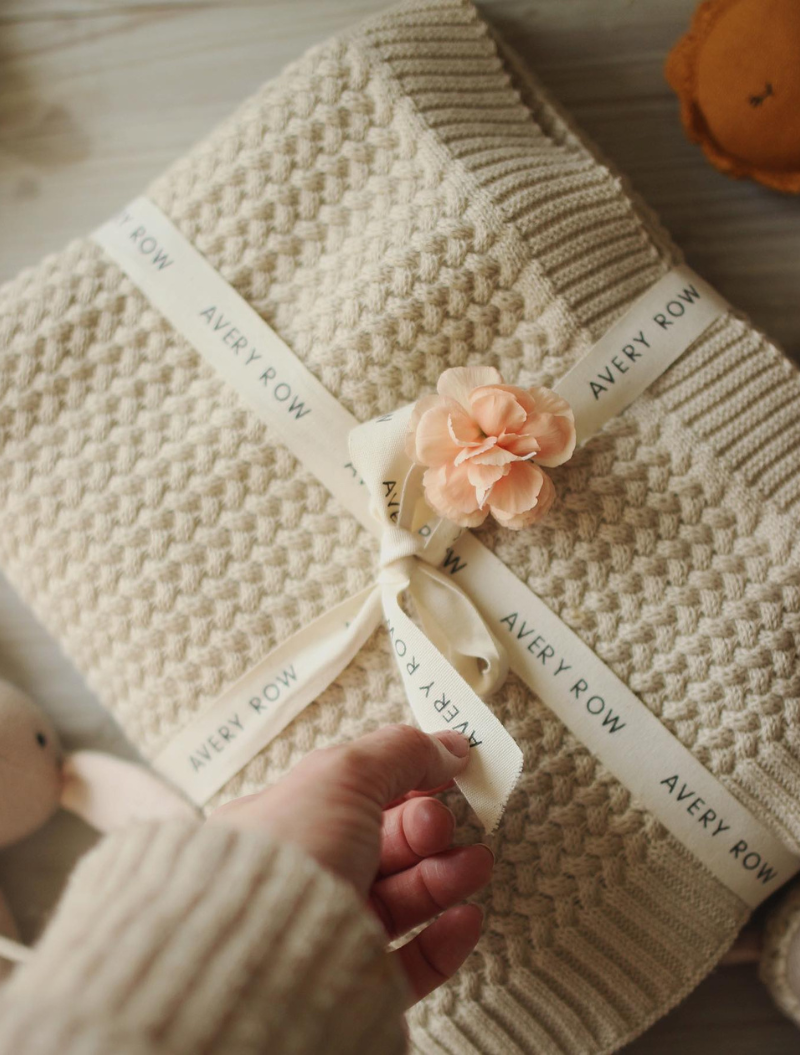 Check out my Instagram reel to see how I create the perfect styling of your toddlers bed.
Happy styling!
Nancy x
About the Author
Nancy Straughan a is stylist, and interior photographer in Newcastle upon Tyne where she lives with her husband and daughter. Follow Nancy and her gorgeous photography at @nancy_straughan.